The Problem
Citywide are a nationwide Facility services business, having contracts with many local government councils, and businesses. 
With a local Melbourne municipality, they needed a strike force vehicle to do local cleaning and graffiti clean ups.
The vehicle chosen was a single cab ute, for getting down lane ways, local parks and small local business car parks and shopping centre strips.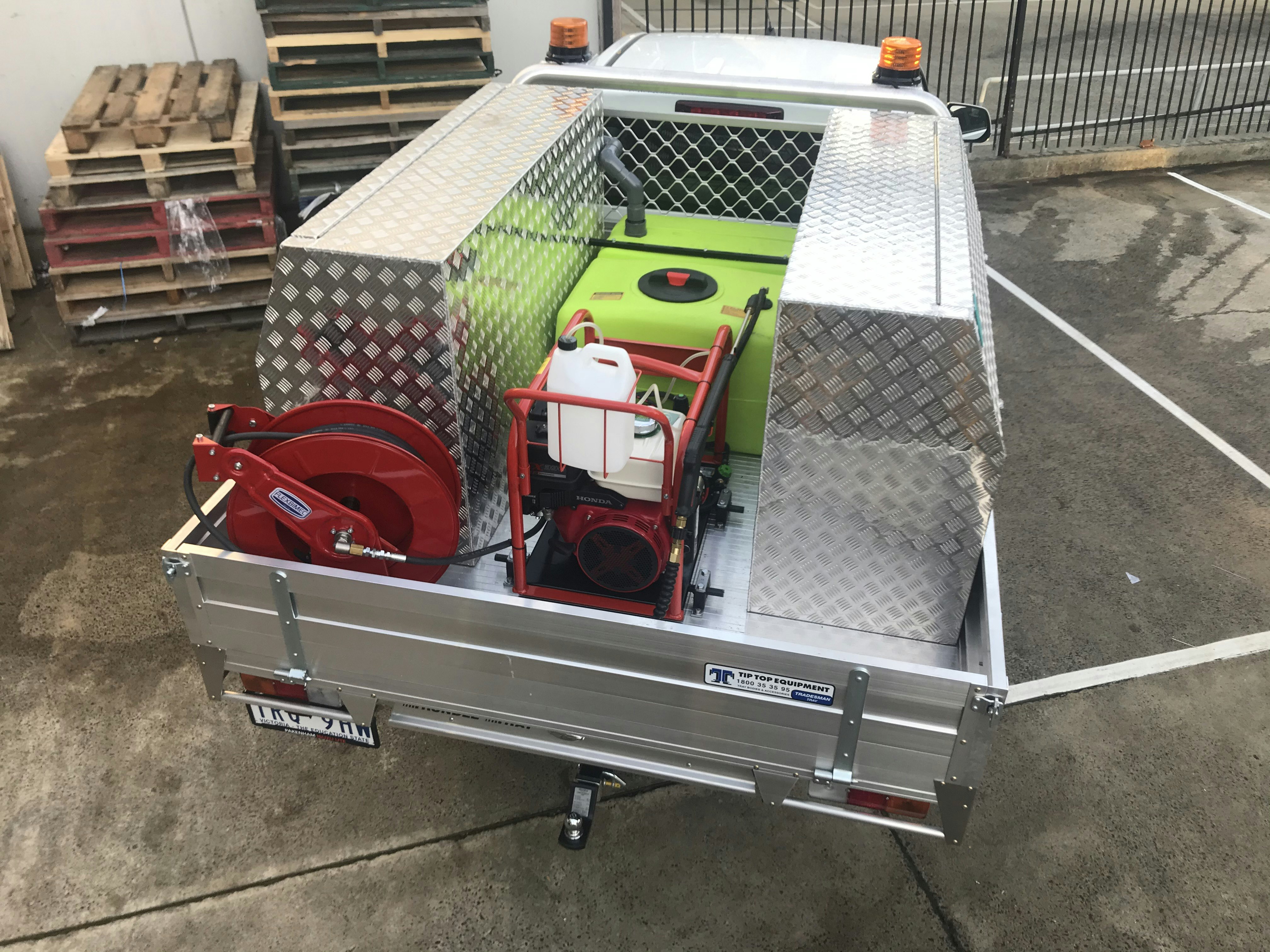 The Solution
Having twin toolboxes to be installed either side of the tray – a rotomolded 220 litre tank was installed matched to a Spitwater HP251AE – 15lpm at 3650 psi key start Honda powered cold water pressure washer.
This supplied water to a 20-metre hose on a retractable reel, passenger side mounted for OHS safety.  The tank was plumbed with a fast fill access at the passenger side and ultimately a shelf was installed over the tank for extra internal storage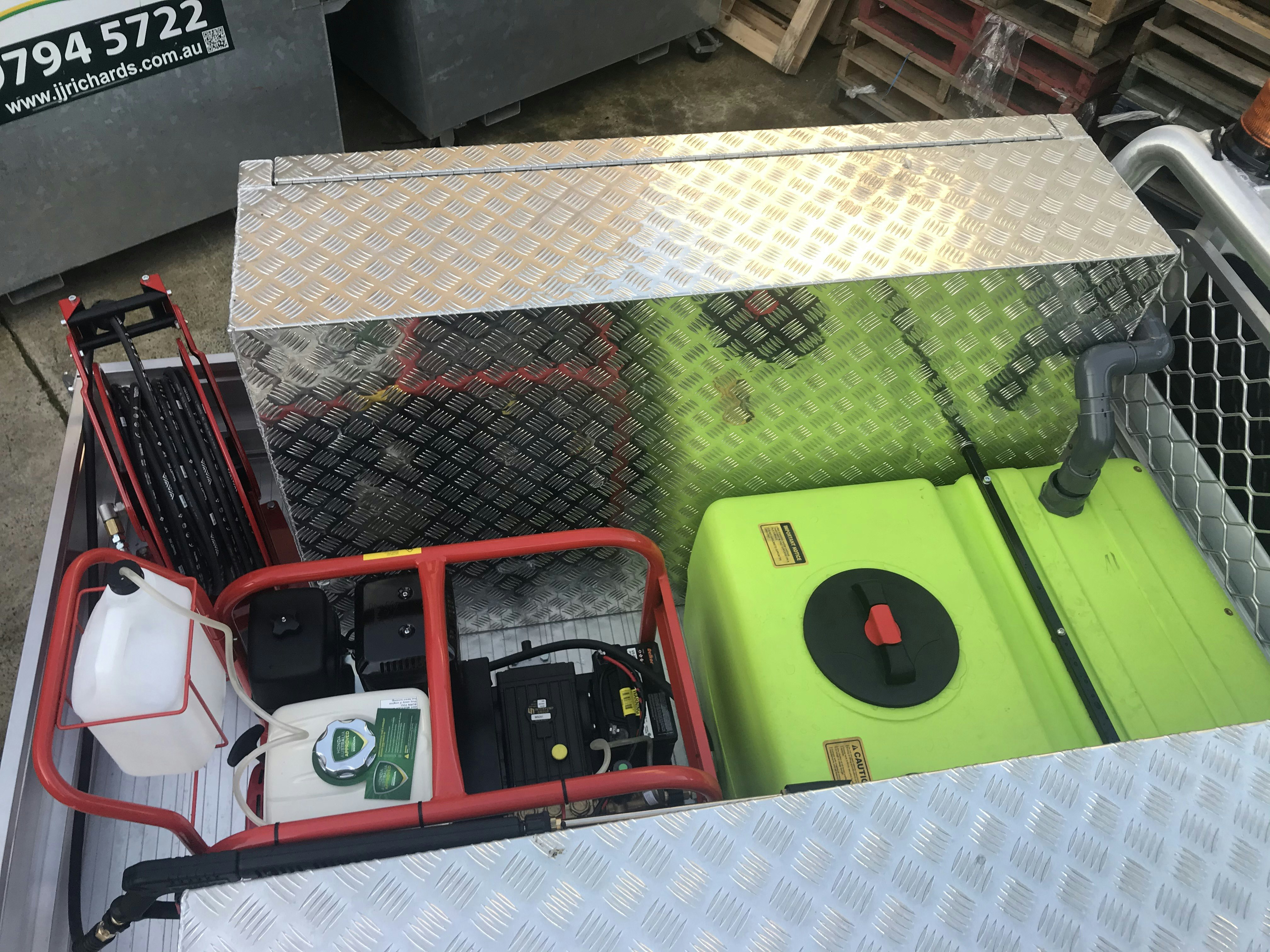 The Benefits  
A strike force vehicle with portable high-pressure water cleaning.  Being able to apply a graffiti removal chemical then wash off without needing to connect to a local tap – means quicker and accurate cleaning.
With more efficiency has meant more sites cleaned in a day – better public presentation and less rate payer complaints.
Operator safety was paramount with this build.  The key start pressure washer is located within arm's reach of the rear, gun storage next to the angled retractable reel. 
User feedback has been the best design ever rolled out – operators love grabbing the keys to this ute!