The Problem
RABS Group work is to provide road & civil construction services. All of their machinery are backed by an experienced and enthusiastic team of operators and support staff.
Most of RABS client work is best conducted overnight.  This provides less inconvenience in public spaces and with a safer work environment. 
Cleaning of their equipment is then done in the early morning when the trucks and plant are returned to the depot.  The cleaning needs to be quick, yet effective as they have road grim, dirt and bitumen tar to deal with.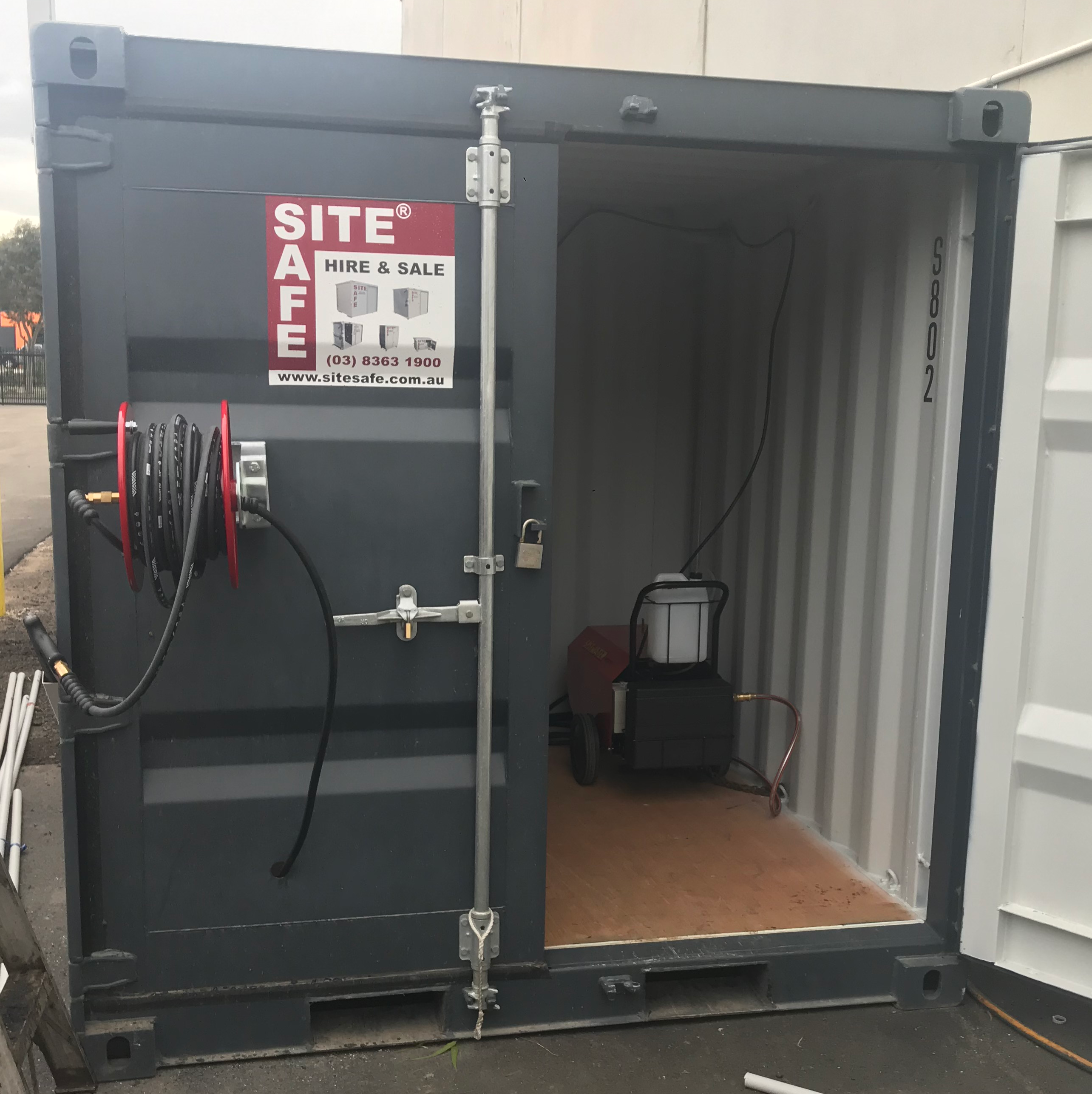 The Solution
With a new wash pad being built a high flow cold pressure washer was the order of the day.  They use specific truck wash chemicals to deal with the bitumen tar and then wash with Bio Wash truck wash. 
As the wash pad is used at 5am it needs to be simple to use and provide maximum uptime.  A Spitwater HP201/S with 2l lpm flow and 3000 psi chosen for high use.  Adding a foaming bottle to allow for better chemical adhesion and dwell time was installed as well.
This was all installed in a container with external mount reel with 20m of hose and simple lance storage for simple operator use was KEY.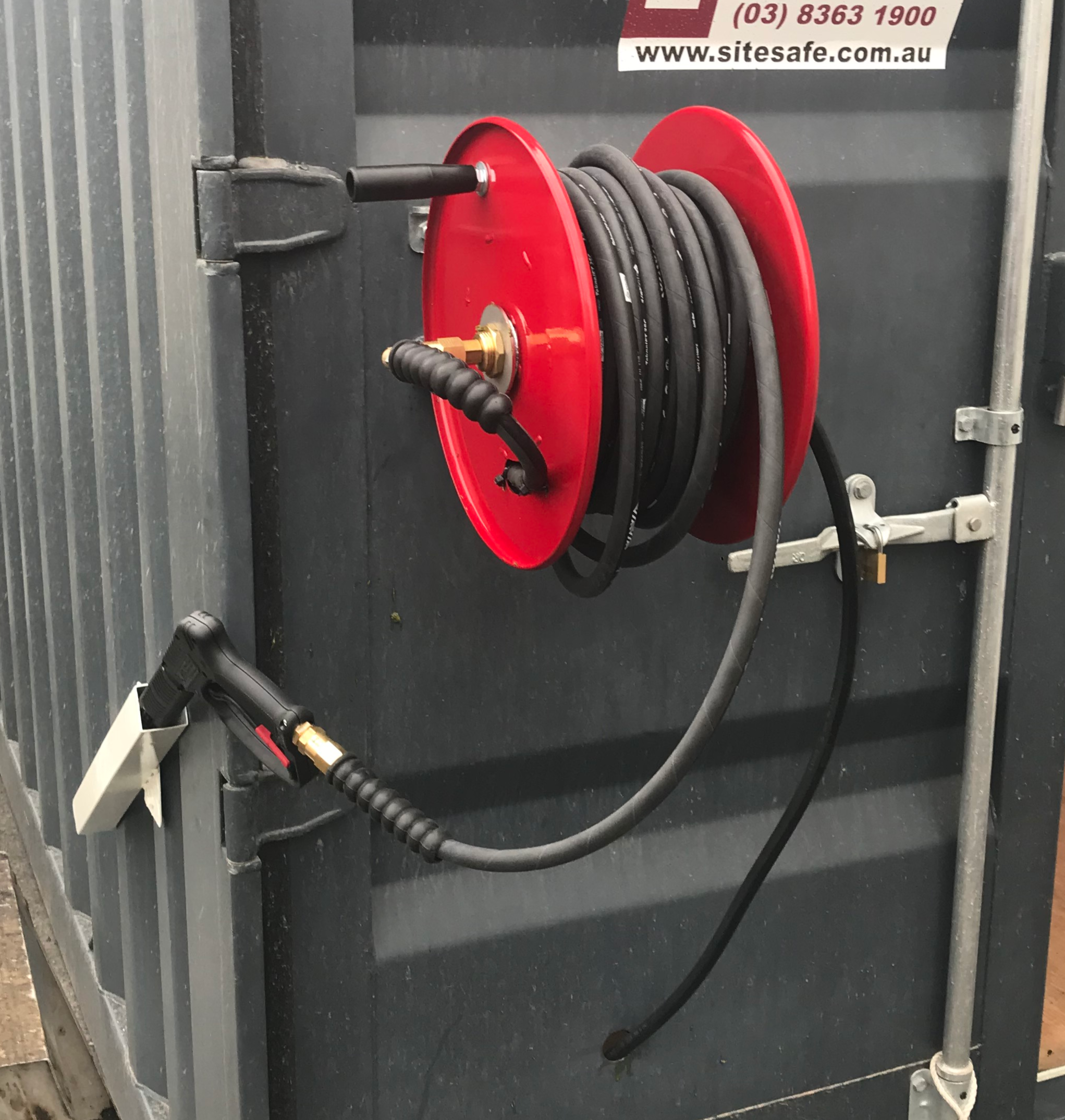 The Benefits  
High water flow has meant less brush work is needed.  This means that operators spend less time washing, impacting less paid overtime.
RABS are extremely proud of how they present their fleet for both presentation and maintenance levels.  Working with Bitumen tar is challenging as it stains and marks trucks and plant very quickly when left to build up.
Office staff fleet vehicles are also being cleaned more regularly, resulting in better image & less maintenance issues.