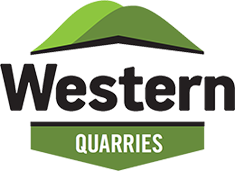 The Problem
Western Quarries is situated in Ararat in Western Victoria.  They provide hornfels rock and aggregate for use in asphalt and concrete production. They operate a fleet of excavation equipment which all need to be maintained and presented professionally to reflect their business.  The hours put in cleaning this fleet quickly consumed any spare time and had become extremely costly with wages.
The machines get coated with Precoat which is a bitumen-based product containing a percentage of adhesion agent this is added to the aggregate to ensure better initial adhesion and longer-term retention of aggregate.  This coating, while better for the aggregate, coats the machine and must be cleaned off during maintenance and service times.  It was being done manually with solvents and degreasers and rags.  This has led to increased cleaning times and labour costs.
The Solution
Being able to clean the machines in location was a key requirement, along with a portable water supply.  So a fully self contained hot wash trailer was designed.  Using the Spitwater SW15-200DE, 15 LPM at 3000spsi, diesel powered hot wash pressure washer, 50 metres of high-pressure hose in a top mount hose reel.  This was mounted with a 1000 litre water tank on a heavy duty mine specification trailer.  The trailer is fully galvanised including the wheels with on board electric brake controller so that any suitable vehicle can tow the trailer without having to have a brake controller installed in the vehicle.  Being at a Mine site it featured the Safety pack of strobe light, fire extinguishers and wheel nut indicators.  Being outside all the time this custom trailer included a removeable front and roof panel for weather and dust protection.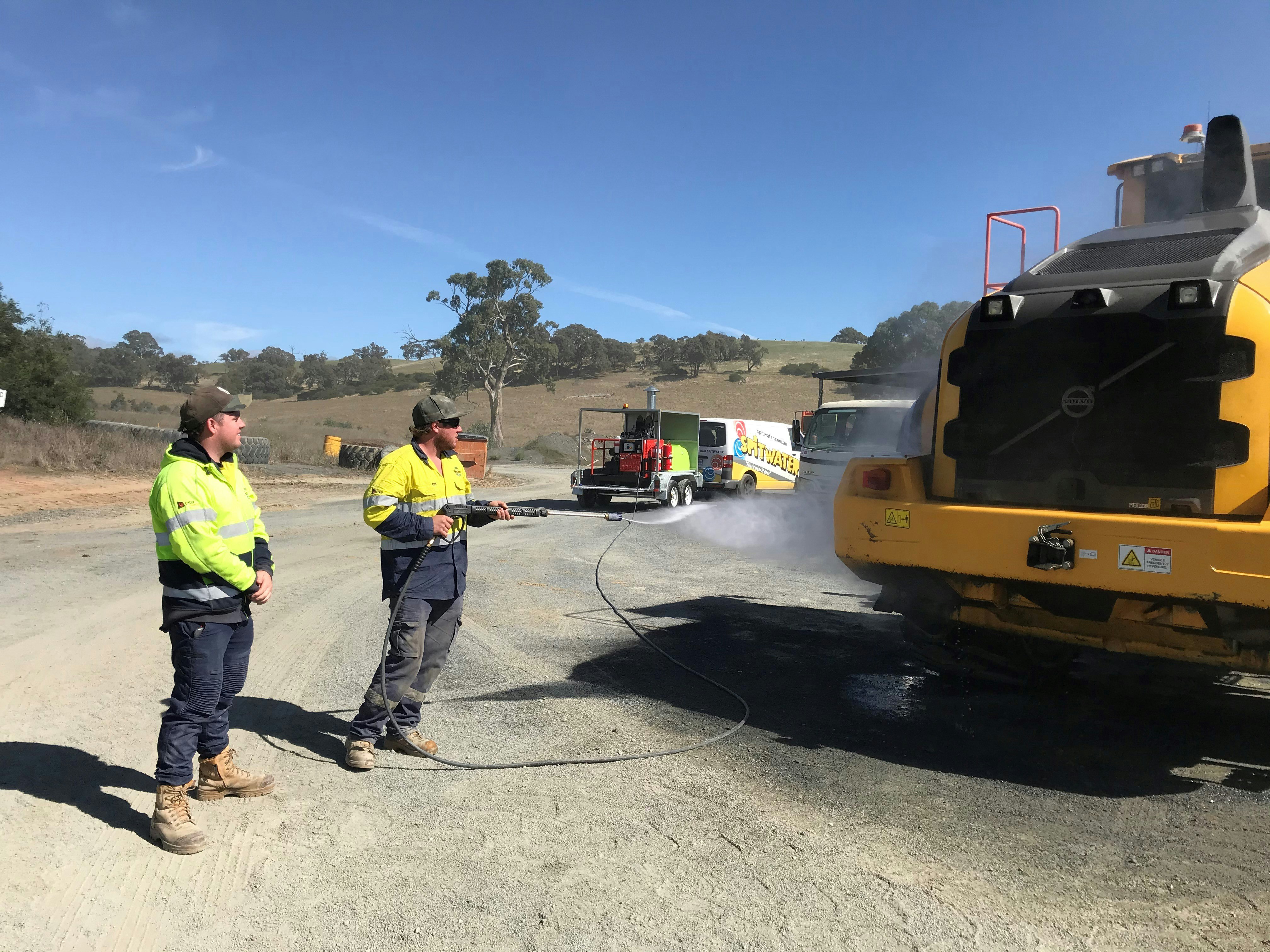 The Benefits  
Within minutes of the hot wash pressure washer firing up we started to clean the wheel loader using the hot water (coming out at around  80°C), you could see the smiles on the workers faces as the Precoat loosened and started to stream off.
A 50% reduction in cleaning times was achieved cutting costs on labour and freeing up time to perform the other tasks.   Machines presented better creating better site efficiency.